Children's Picture Book Project: Naughty Naldo
UNESCO's Global Education Monitoring Report identified that children taught in their mother tongue language are more likely to develop literacy skills. Despite this, more than 40% of people worldwide do not have access to education in a language they understand.
To support equity and lifelong learning, in the past decade Many Hands International (MHI) has produced more than 20 children's books in mother tongue languages from Timor-Leste. MHI's latest book, Naughty Naldo, was developed with young people from Lospalos through a project made possible with the generous support of Mornington Peninsula Friends of Lospalos.
The project objectives were to: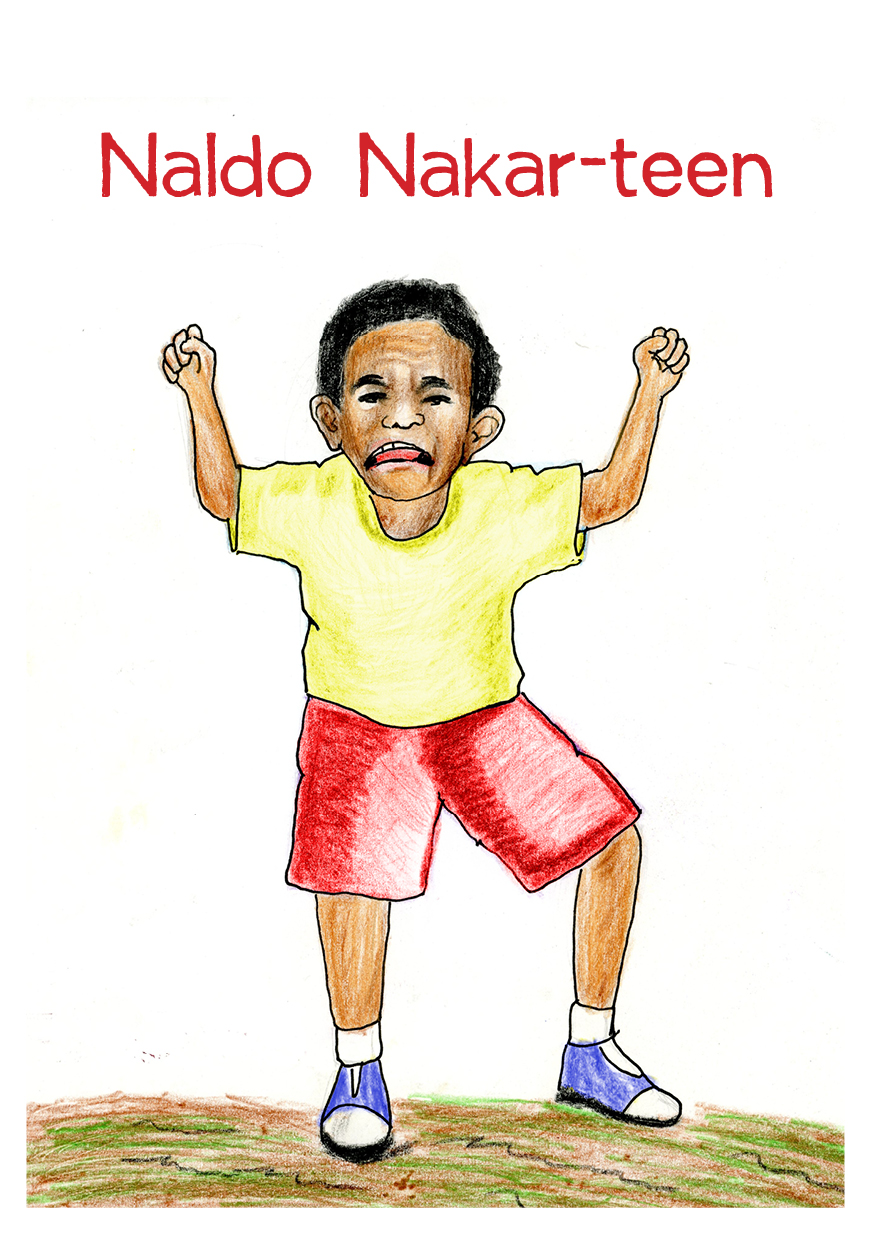 Contribute to literacy development in Lospalos and the broader Lautem community by making available more mother tongue language books that are responsiveto local contexts and accessible to the community.
Provide an opportunity for young people to use their creativity to contribute positively to their communities.
Through a series of workshops in 2020, MHI staff wrote the story and worked with participants from its Youth Arts Program at the Lautem Cultural Centre to create the illustrations. The final product is an entertaining and visually pleasing story about a young boy who behaves badly whenever things don't go his way, and consequently comes to an unfortunate end!
Naughty Naldo has been digitally published in two mother tongue languages from the Lautem municipality: Makalero and Fataluku. It has also been published in Tetum (one of the national languages of Timor-Leste) and in English.
The eBooks are freely available for online reading and printing:
Printable booklet versions (double-sided A4 pages that fold in half to create a small book) are also available:
Can't find what you're looking for? Try viewing the site map.